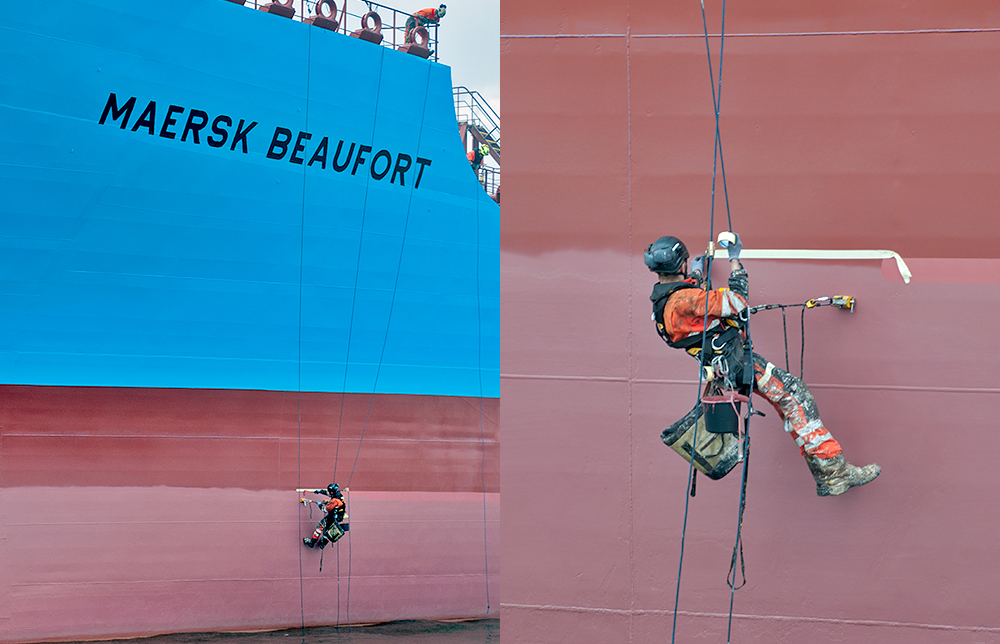 (Port of Gdansk, June 2016)
I´m well aware of the importance of keeping a ship tidy and in good condition at all times. But I was a little amazed when I realised that this guy actually used regular masking tape in order to create a straight line on a 176-meter-long oil tanker.
I suppose that the work this time is done on a limited area. But nevertheless, I have lived under the illusion that this was done in dry-dock, using more efficient equipment and materials.
Well…life is a learning curve.